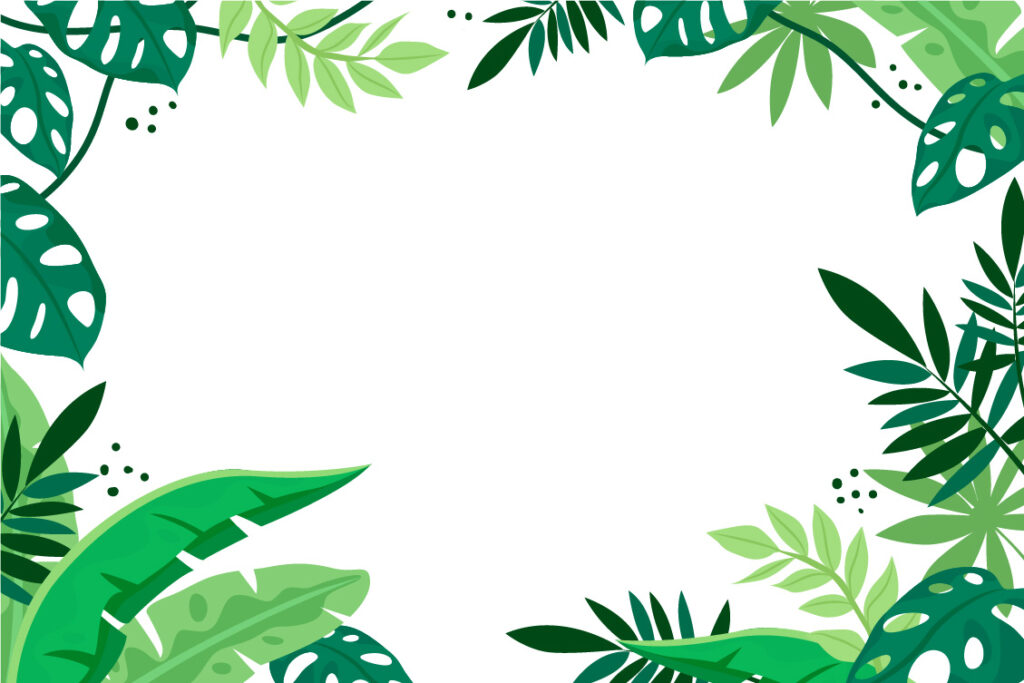 Banana paper
One piece of paper saves the world
"*What is fair trade?
By continuously purchasing raw materials and products made in developing countries at a reasonable price, "fair trade" supports the health and economy of the people, and the environment of the producting area."
Contribute to a sustainable world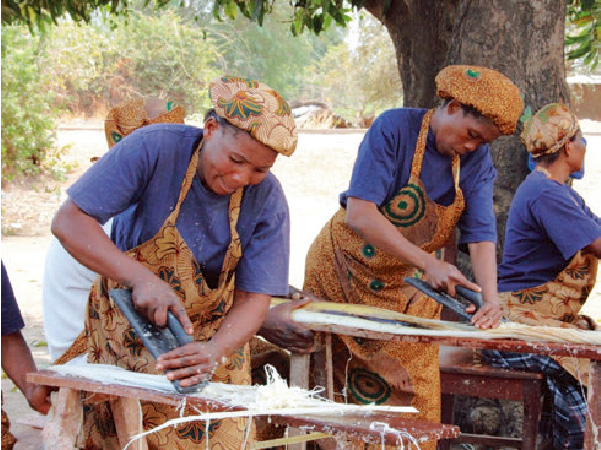 Local-friendly
Increase employment in Africa
Women living in Mfuwe Village in Zambia, Africa are working to remove and dry the water contained in banana stems.
Lead to solving poverty
The average life expectancy of Zambia is 55 years old (about 83 years old in Japan), and one of the causes is poverty. Clean water and nutritious meals are difficult to get, and people can't go to the hospital even if they get sick. Growing employment in Africa by banana paper production will solve poverty.
Support the education of children and women
In Africa, 30 million children cannot go to school, and more than 40% of women cannot receive basic education. A portion of the proceeds from the sales of Zambia's banana paper is used for educational support. It helps women getting educated and children entering schools.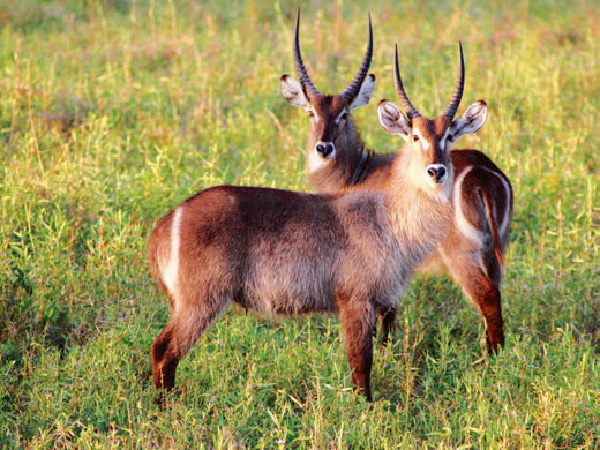 Earth-friendly
Not a single tree is cut down
Banana paper uses the fiber of organic banana stems which used to be discarded.
While normal trees grow in 10 to 30 years, banana stems can regenerate within one year so they can be used in a faster circulation.
Forest protection
Every year, forest about 1/3 the size of Japan is lost in the world.
There is no need to cut down trees for banana paper material, which leads to forest protection.
Protect wildlife and biodiversity
As about 50% of animals live in the forest, producing banana paper can protect the habitat of wild animals, including endangered species.
Features of banana paper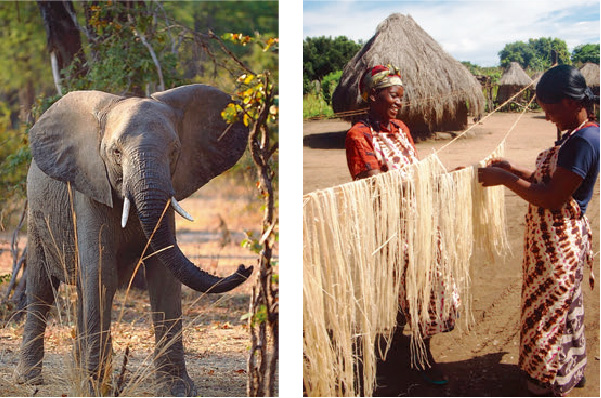 Banana stem fibers are suitable for making "pulp", the raw material for paper. One of the most important components of paper is fiber. While the fiber of the paper made from ordinary wood is about 1 mm long, banana paper fiber is about 1 m long. This makes banana paper excellent in strength, resistant to fire and water, and very good quality.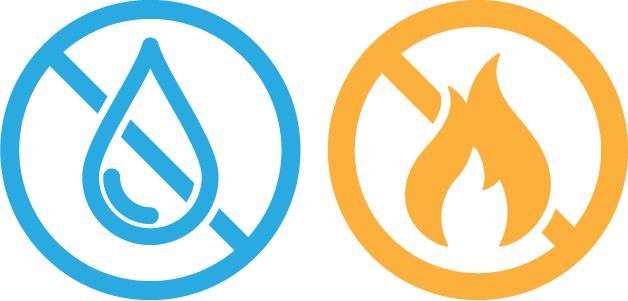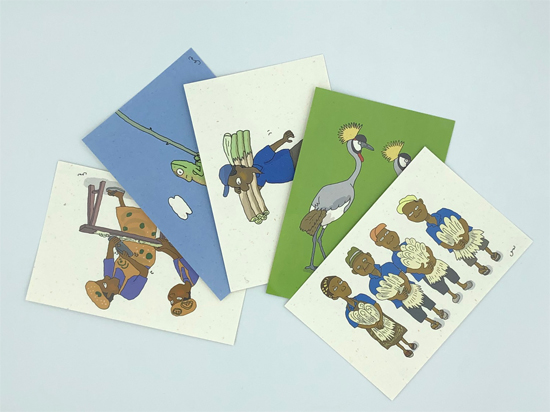 Postcards made of "banana paper" made from banana stems.

Please enjoy the exotic landscape of Zambia, Africa by illustrator Kazuya Chahata.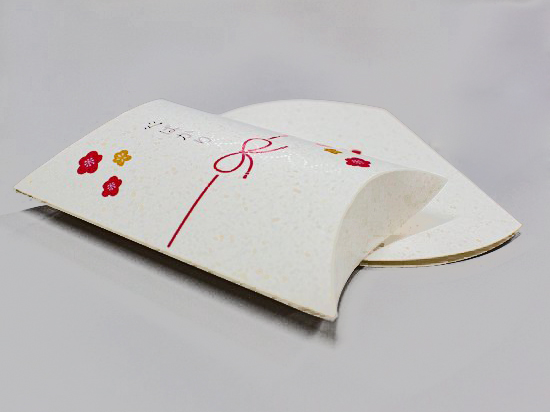 Would you like to give a little thank you gift in a cute box? Paper box made of "banana paper", environmentally friendly and fair trade paper. Pillow-shaped, palm size, easy assemble required.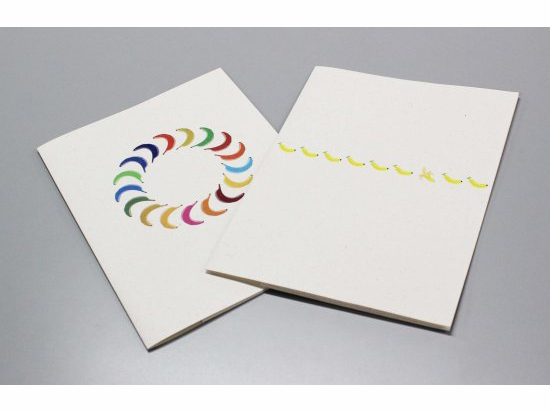 Using Washi technology,this paper file is made from banana stems and is friendly to the environment and local ecomony. The following is printed inside the file: "This paper file is made of a fair trade paper that has been continously protecting the environment, health and economy of the production area." (written in Japanese)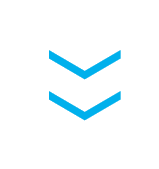 Please feel free to contact us!
(052)802-4141
Reception hours: 9:00 a.m. to 5:30 p.m. Closed Saturdays, Sundays and holidays.
*Your call will be connected to Maruwa Co. Please tell the caller that you would like to discuss banana paper.